Stockholm Photomarathon
- 17-18 August 2019 -

Challange your creativity
Fight the clock

Have fun with your camera
Stockholm Fotomaraton challenged Sweden's photographers to take 24 pictures in 24 hours, the first time in 1987.
Since then we have worked hard to create what is now Scandinavias biggest photomarathon. A place where you, who loves photography can challange your self and your creativity along like minded people.
Stockholm Photomarathon takes place in late august and every year, hundreds of photographers gather in Stockholm to take on the challange and have fun together! 
How does a photo marathon work?
Our participants usually describe it as the best day of the year. But how does it work?
Stockholm Fotomaraton means that you should interpret 12/24 themes using your camera in 12/24 hours.
You get 4 themes on each checkpoint and these must be photographed in the correct order (theme 1, before theme 2…).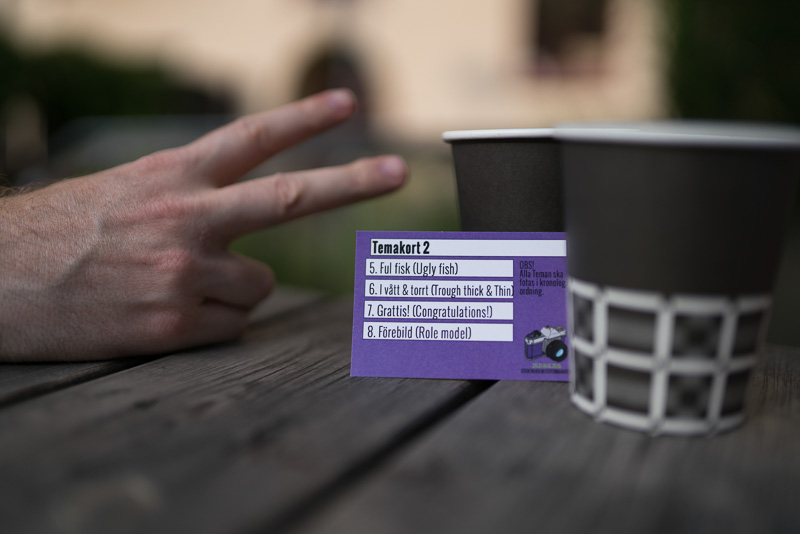 During the photo march you should pass a checkpoint every four hours.
Here you get 4 new themes and a stamp on your participant card. In addition, it is a perfect place to rest a little, talk to other participants and have a coffee.
Stockholm Fotomaraton starts Saturday week 33, at 12.00 and lasts for 24 hours.
All themes must be photographed during this time.
If you are in our 12-hour class, all pictures must be taken within the first 12 hours
Stockholm Fotomaraton challenges you to explore your creativity, at the same time as you experience a lovely late summer night in Stockholm together with hundreds of like-minded people.
Don't forget about the bully to enjoy the moment and have fun!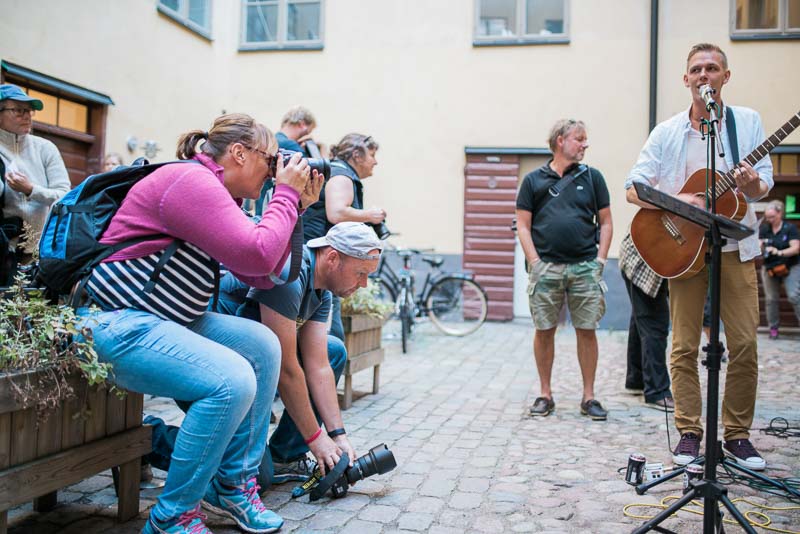 The jury faces the tough challenge of appointing the winners in Stockholm Fotomaraton
Coming soon
Coming soon
Coming soon
Coming soon
Coming soon
It is just as good to get your ticket to this year's funniest day already now.

Develop yours
photography
Challenge yourself to photograph 24 themes in 24 hours and see how you develop as a photographer.
To experience Stockholm for a whole day is an experience out of the ordinary.
Work fine
Prices
Take the best pictures on each theme or create the best looking series for the chance to win great prizes!
What do the participants say?
Superb in so many ways! Challenging to a thousand and a great way to meet wonderful people. "The crew" was absolutely wonderful and peppered us tired photo people in so many ways! Everything was great ... And I and my body are heeeelt sluuut!
Marie Fredricsson
Participant
Amazing event, tremendous team running it, fantastic camera-derie between participants.
John Wittle
Participants from England
Crazy Fun! Very well arranged and with super-committed functionaries. This was the first photo march for me but definitely not last!
Cecilia Petersson
Participant
Here you can stay up to date on what happens in the photo marathon jungle!