8 pictures, 8 themes, 24 hours
In collaboration with Stockholm City Museum, Fotografiska and Slussenprojektet
Photo Marathon Slussen challenges you to interpret 8 themes in each picture in 24 hours. All pictures must also be photographed within the lock area (see map).
You can find more information on how the event itself works and keeping times here!
Short info:
When? Saturday 27 - Sunday 28 April
Where? Within the lock area (see map)
Times?
Start: April 27 at 15:00, Stockholm City Museum (check-in from 14).
Checkpoint: April 28 at 11-12, Photographic.
Goal: April 28 at. 14-16, Stockholm City Museum.
Number of themes? Eight
Cost? 
SEK 100 + 10 SEK service charge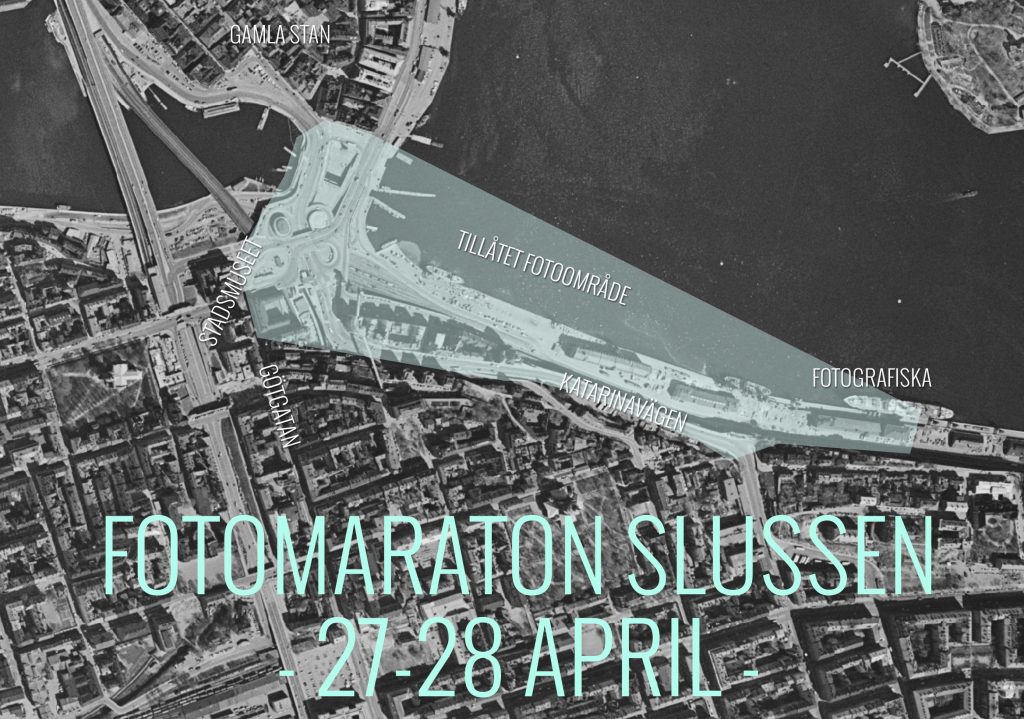 Exhibition at Slussenplanket
Winners will be presented on Saturday 8 June in connection with Slussendagarna.
In connection with the awards ceremony, a number of the selected images will also be hung up and displayed on the Slussenplanket to decorate it during the summer.
As a participant you have the chance to get your picture shown to the thousands of people who pass the lock every day!